Beautiful Flowers
For Any Occasion
Find the Perfect Flowers
For Your Special Day
Meet the Artist
Behind the Creations
Special Occasions,
Weddings, or Just Because!
Creating Beautiful Designs for Your Special Occasions
Welcome to B Creations Floral, a San Diego-based floral company providing services across America that specializes in creating stunning floral arrangements for weddings, holidays, special occasions, corporate events, and more. Our team of experienced and talented florists is passionate about creating beautiful designs that capture the essence of each event and exceed our clients' expectations.
At B Creations Floral, we believe that flowers have the power to transform any space and enhance any event. That's why we work closely with our clients to understand their unique vision and style, and then bring that vision to life with our creative designs and attention to detail. Whether you're planning an intimate gathering or a grand celebration, we have the expertise and creativity to make your event unforgettable.
With years of experience in the floral industry, we have built a reputation for delivering exceptional quality and service to our clients. From selecting the perfect blooms to coordinating every last detail, we take care of everything so you can relax and enjoy your event!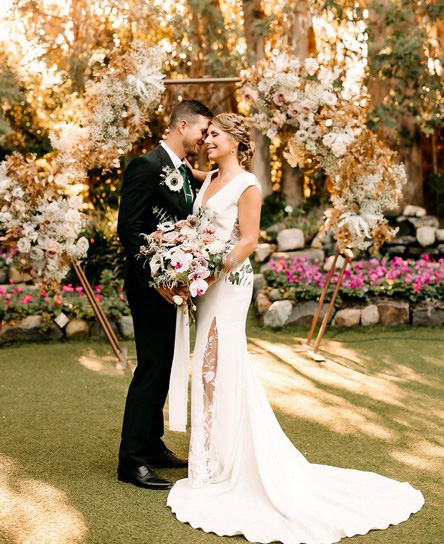 Custom Floral Arrangements for Every Occasion
We understand that every event is unique and special at B Creations Floral. That's why we offer custom floral designs that are tailored to your specific needs and preferences. Whether you're planning a wedding, corporate event, holiday party, or any other type of celebration, we can help you find the perfect flowers to match the occasion.
Here are just a few of the types of events we provide floral services for:
Weddings
Corporate Events
Holidays
Special Occasions
Memorials
Just Because!
Amazing Customer Experiences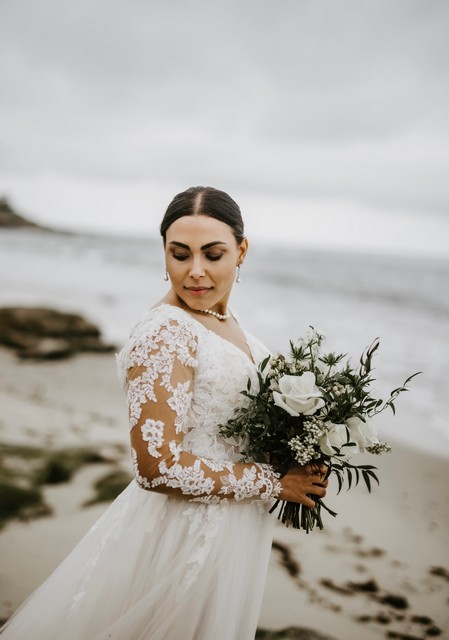 "10/10 recommend!"
We ordered flowers from Brittany for our wedding and they exceeded all of our expectations. We gave her a picture of our flower inspiration and she created the perfect arrangement. We are so happy we chose to hire her! 10/10 recommend!
– Candice F.
Layton, UT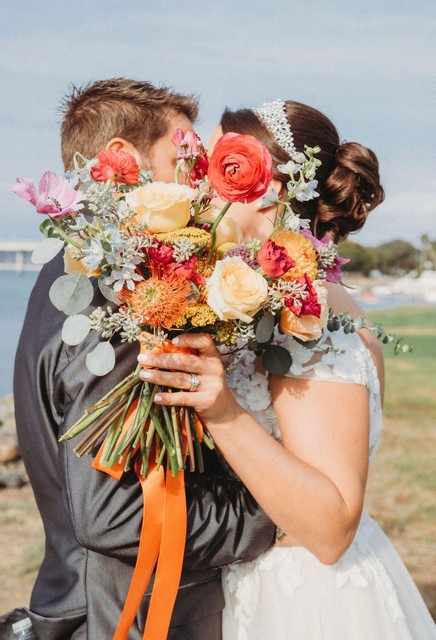 "More beautiful than I could have imagined"
Brittany did an absolutely amazing job with our wedding flowers! They were gorgeous and bigger and more beautiful than I could have imagined. She also did an incredible job decorating our venue. We were very pleased with her service and would highly recommend her talent with flowers to anyone hosting an event. See photos of her beautiful work!
– Kimberly H.
Los Angeles, CA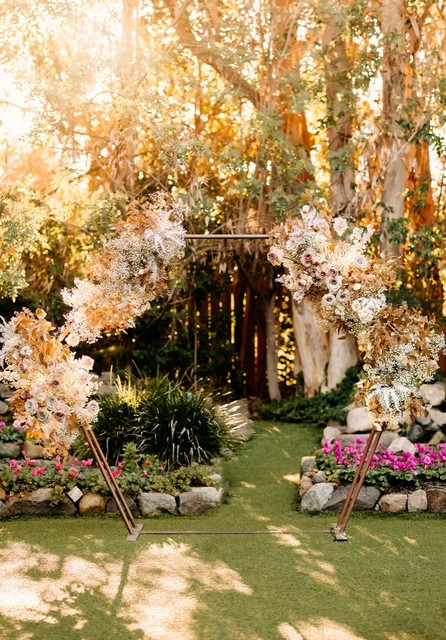 "So thankful for Brittany and her hard work!"
My arch was incredible during the ceremony! So thankful for Brittany and her hard work! Not only did she create a gorgeous arch, but she pulled it off after a last minute relocation due to rain. So grateful to her and the team for pulling everything off last minute!
– Justine R.
Irvine, CA