Hello, I'm Brittany!
I am the owner and lead designer of B Creations! B Creations is a bi-racial, woman-owned floral company started in 2020. I am originally from Minnesota and moved to San Diego in 2013. I have done a few different things throughout my journey, but have found myself drawn back to flowers, running my own full service floral company. While I have always had an artistic and creative side B Creations was born as an opportunity to pursue my life's purpose: Artfully creating joy in the world with beautifully designed flowers.
B Creations is a bespoke floral design company drawing inspiration from art and nature. Many designs are inspired from my love of nature including  countless designs created from my hiking & backpacking adventures across the world!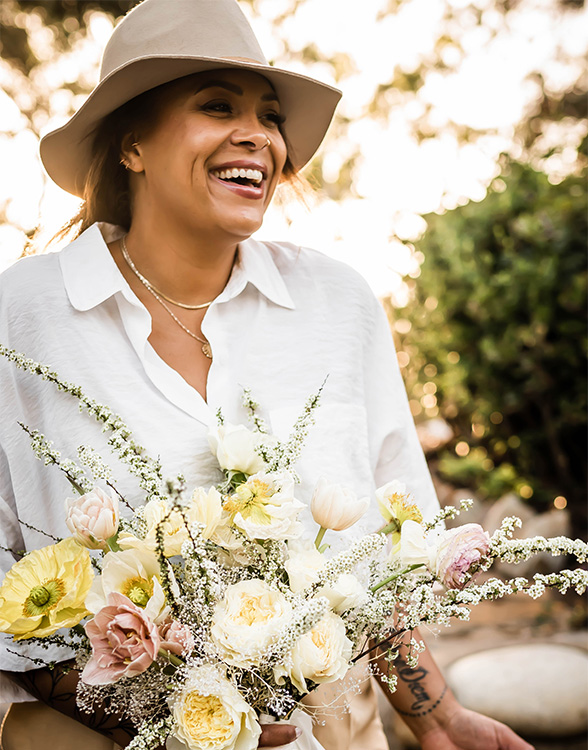 Why Flowers?
Never underestimate the power, beauty & joy flowers can bring. With that being said I love flowers & I would love for you all to love them too! Regardless of gender identity, religion, or sexual orientation everyone is welcome here! Flowers are an integral part of any event story and it brings joy to capture the magic. Flowers are my passion and my hope is to share my passion with those who trust me with their vision for their special moments in life.
Here are some special moments we provide flowers for:
Weddings
Celebrations
Corporate Gatherings
Holidays
And Everything In-between!